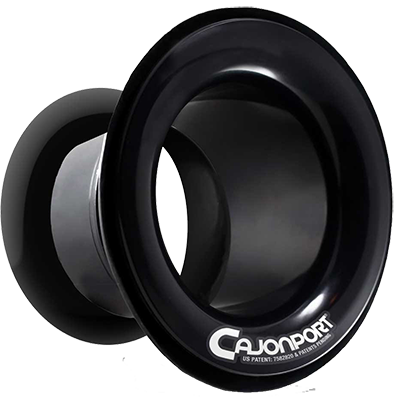 The CajonPort is a gear that we put in the hole at the back of our cajon. It is used to produce a more bass sound through a natural compression system.
It allows the cajon to have a real difference sound between a high-pitched "snare" produced by striking on the side of the cajon, and the sound of a bass drum produced by striking in the center of the cajon.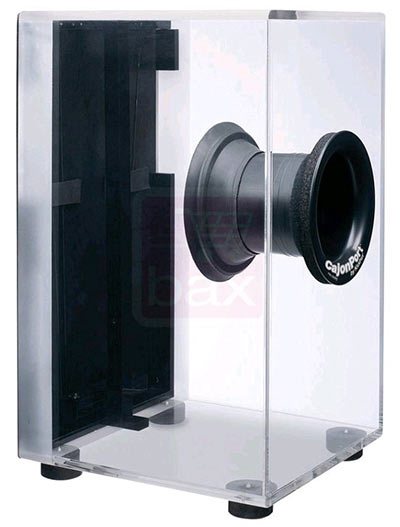 Video
Description
I tested the CajonPort on Cajon Katho Lokura. It is very simple to put. In this video, I will show you how to put it, and how to use it.
Many colors: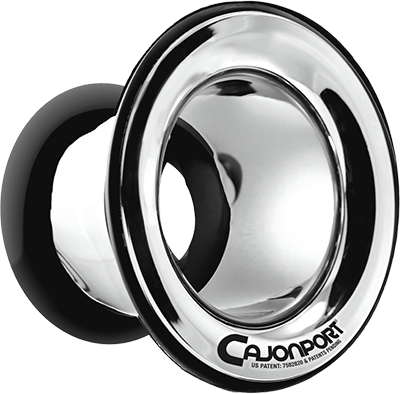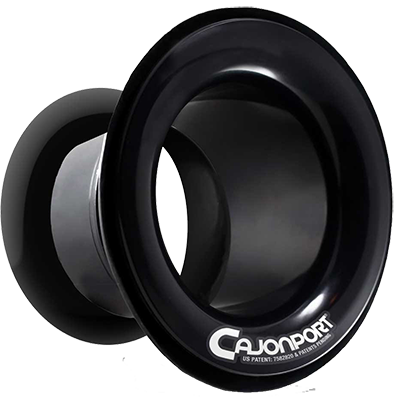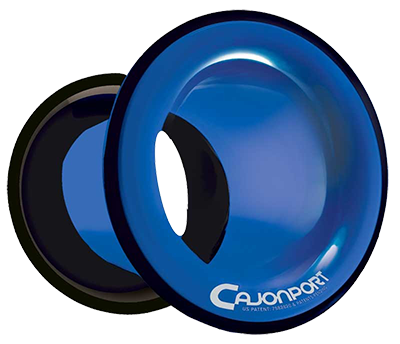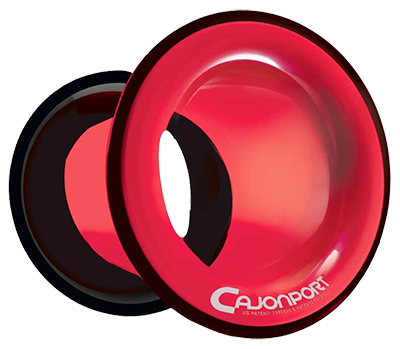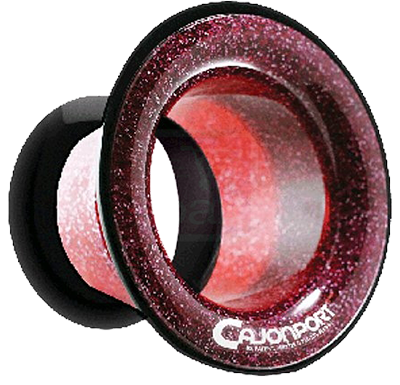 Sound
As we can hear on the video ( listen with headphones), the sound of the bass is really different with the CajonPort. It is much more having a bass sound as if we had put a sub. It is very useful for a sound recording as well as for live.
Other use
Out of curiosity, I tried the CajonPort on the Yamaha Signature Manu Katché's 16″ bass drum. The result is stunning. According to the sound engineer: "We gain low frequencies and the sound is much more precise".