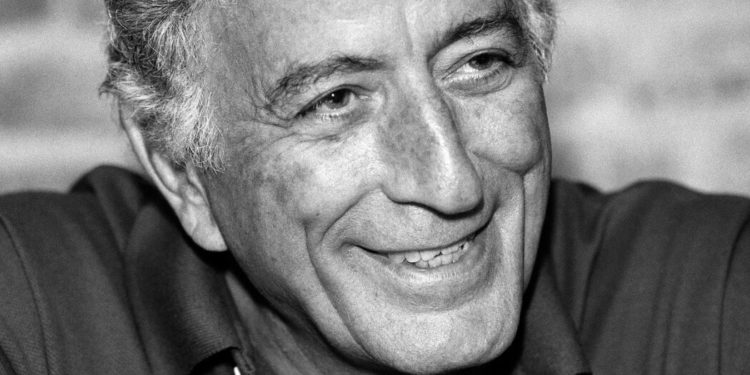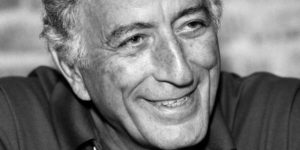 Renowned for his distinctive voice, timeless style, and long-lasting career in the music industry, Tony Bennett was celebrated for his contributions to various genres including traditional pop, jazz, and standards.
Young Tony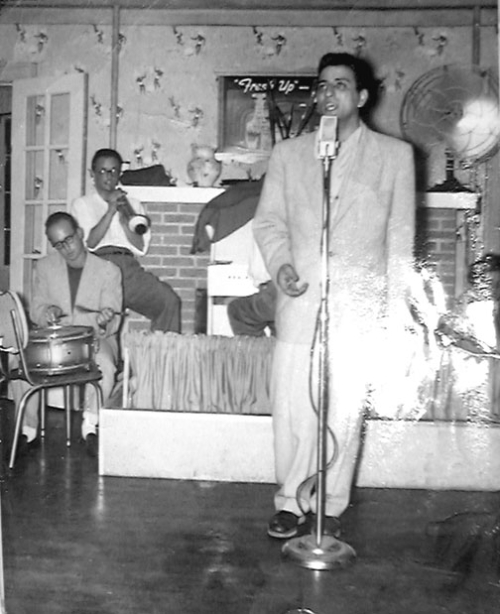 Tony Bennett was born Anthony Dominick Benedetto on August 3, 1926, in Queens, New York City, USA. As a young boy, he grew up in poverty and experienced the Great Depression (1929-1939, an economic shock that affected many countries around the world). By the age of 10, he was already singing and had performed during the opening of the Triborough Bridge (Robert F. Kennedy Bridge, a bridge that links the boroughs of Manhattan, Queens, and the Bronx). At 13, he started earning money as a singing waiter in various Italian restaurants around his hometown.
His influences were Judy Garland, Bing Crosby, Al Jolson (one of the most famous and highest-paid stars in the United States of the 1920s), and jazz artists Louis Armstrong, Joe Venuti, and Jack Teagarden to name a few.
Rags to Riches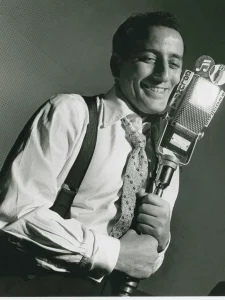 Bennett's musical journey began in the 1950s, and he quickly gained popularity with hits like "Because of You" and "Rags to Riches." However, it was the song "I Left My Heart in San Francisco," released in 1962, that solidified his status as a music legend.
Back in 1949, Benedetto was asked by Pearl Bailey (American actress, singer, and author) to open for her in Greenwich Village (known as The Village, a neighborhood on the west side of Lower Manhattan in New York City, bounded by 14th Street to the north, Broadway to the east, Houston Street to the south, and the Hudson River to the west). Bob Hope (American comedian, actor, entertainer, and producer) was also invited to the event and it was he who shortened the name of Benedetto to Tony Bennett. Bennett did a demo of Boulevard of Broken Dreams in 1950 and was signed to a major label, Columbia Records by Mitch Miller.
Here's an audio for Boulevard of Broken Dreams (1951)
Advised not to imitate Frank Sinatra by Miller, Bennett began as a crooner of commercial pop tunes. His first big hit was "Because of You", which started gaining popularity on jukeboxes until it reached number one on the pop charts in 1951. The song stayed for 10 weeks on the top spot and sold over a million copies. Later in that year, Bennett's rendition of Hank Williams' "Cold, Cold Heart" also made it to the top of the charts. Another recording that became popular is "Blue Velvet". In 1953, "Rags to Riches" became Bennett's third number-one hit and topped the charts for 8 weeks.
Let's reminisce about Tony Bennett's firsts!
Here's an audio for Blue Velvet (1951)
Tony Bennett performing Because of You on The Ed Sullivan Show in 1951
Because of You, Cold, Cold Heart, and Rags to Riches on The Ed Sullivan Show in 1954
The Signature Song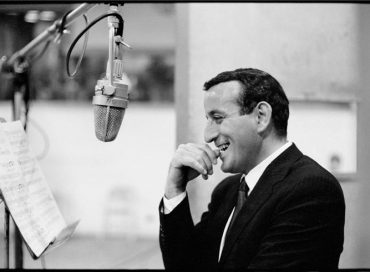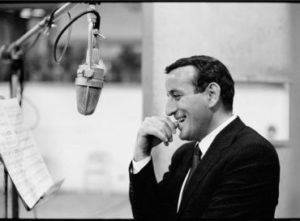 In 1962, Bennett released his recording of the song originally written for an opera singer, "I Left My Heart in San Francisco". The single did not make it to the top spot, only 19th on the Billboard Hot 100 but it spent close to a year on different other charts giving Tony Bennett an exposure like no other. The album with the same title was a top 5 hit, but both the single and the album received a Gold record status. The song earned Bennett Grammy Awards for Best Male Solo Vocal Performance, and Record of the Year. Over the years, the song I Left My Heart in San Francisco, became known as his "Signature Song".
Here's I Left My Heart in San Francisco performance on The Ed Sullivan Show in 1964
Over the decades, his performances and albums have earned him numerous awards and accolades, including multiple Grammy Awards.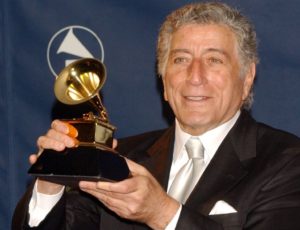 The Timeless Crooner
One remarkable aspect of Tony Bennett's career is his ability to maintain his vocal prowess and stage presence well into his later years, continuing to captivate audiences even as he reached his 90s. His collaborations with a wide range of artists from various generations, including Aretha Franklin, Paul McCartney, Stevie Wonder, Elton John, Sting, Amy Winehouse, Michael Bublé, and Lady Gaga just to name a few, further demonstrate his lasting influence and cross-generational appeal.
Here are some of Bennett's hits in collaboration with other talented artists!
Boulevard of Broken Dreams with Sting from the album Duets (2006)
Body and Soul with Amy Winehouse from the album Duets II (2011)
How Do You Keep the Music Playing with Aretha Franklin from the album Duets II (2011)
I Get a Kick Out Of You, from the Love For Sale album of Tony Bennett and Lady Gaga (2021)
Love for Sale, Tony Bennett and Lady Gaga (2021)
Keeping the Music Playing
In 2016, according to his wife Susan, Bennett learned that he had Alzheimer's disease. But despite the illness, he continued to make music and perform. His last public performance was in August 2021 with Lady Gaga in a show "One Last Time" at Radio City Music Hall. His second collaborative album Love for Sale with Lady Gaga was released on 30 September 2021. Aside from achieving album success, this made Bennett to be the oldest person to release an album of new material at the age of 95, breaking the Guinness World Record.
21 July 2023, two weeks short of his birthday, Tony Bennett passed away in his hometown of New York with no specific cause. He was 96.
Music and Art
In addition to his music, Bennett is also known for his dedication to visual art, a gifted painter indeed. As a child, one of his first ambitions was to become a painter. His passion for art has been as much as his love for music and performing. He is an accomplished painter whose artwork has been exhibited in galleries around the world. He signs his work with Benedetto, his family name.
Want to own a masterpiece by a legendary timeless crooner? Check Benedetto Arts here: https://www.tonybennett.com/arts.php
Tony Bennett's legacy is a testament to his enduring talent, versatility, and contribution to the American musical landscape. His music continues to resonate with audiences of all ages, making him a cherished figure in the world of entertainment.