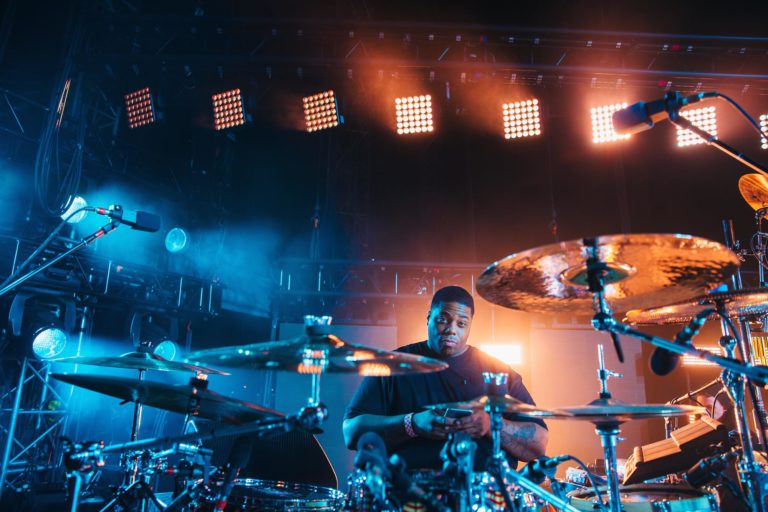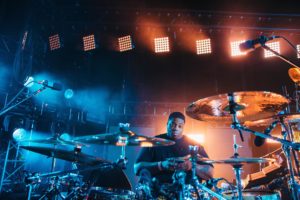 Just a month after Dom Famularo's passing, another sad news broke the world of drumming, the drummer of pop icons Usher and Ariana Grande, Aaron Spears, had died at the age of 47 with no specific cause stated. It was confirmed by his mother-in-law, Jacqueline Dobson.
Who is Aaron Spears?
Most people probably know the songs of Usher and Ariana Grande, but only a few people know who's the great man behind those kit, giving you all the extra special beats, chops, and grooves needed to make you feel, stomp, and even dance to the rhythm.
And who is that man? Let's get to know him a little bit more here: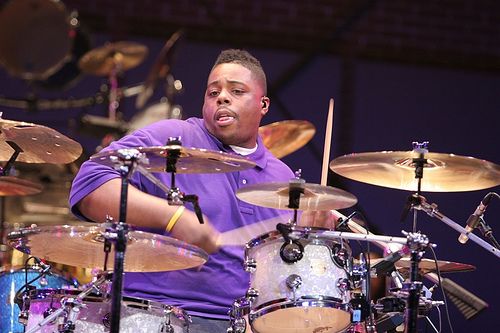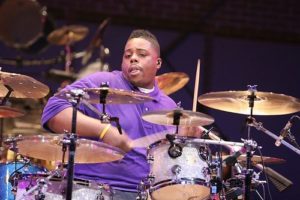 Aaron Spears is a highly acclaimed drummer known for his exceptional skills and contributions to the world of contemporary drumming. Born on February 26, 1976, in Washington, D.C., Spears developed a passion for music at an early age. His journey into the world of drumming began when he started playing in church, a common starting point for many successful drummers.
Aaron Spears' early exposure to gospel music played a significant role in shaping his unique drumming style. The rhythmic complexity and dynamic energy of gospel music heavily influenced his approach to the drums. His musical journey took a leap forward when he joined the gospel group "The Soul Seekers," providing him with the opportunity to showcase his talents on a broader stage.
Spears gained widespread recognition for his explosive and technically precise drumming style. His ability to seamlessly blend intricate patterns, powerful grooves, and tasteful dynamics set him apart as a versatile and highly sought-after drummer. He is known for his remarkable speed, precision, and creativity behind the drum kit.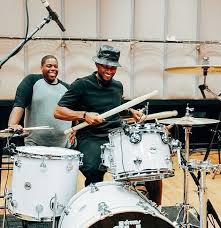 In addition to his work with gospel artists, Spears expanded his horizons by collaborating with mainstream musicians across various genres. His versatility enabled him to contribute to projects ranging from R&B and pop to rock and jazz. Notably, he became the drummer for the American R&B singer Usher, a role that exposed him to a global audience and further solidified his reputation as an outstanding drummer.
Aaron Spears' career reached new heights when he became the drummer for the legendary pop icon, Ariana Grande. His tenure with Grande showcased his adaptability, as he navigated through the diverse musical landscape of pop music while maintaining the precision and flair that defined his style.
Apart from his performances, Spears has also been an influential figure in the drumming community. He has conducted drum clinics and workshops, sharing his knowledge and insights with aspiring drummers worldwide. His commitment to education and mentorship has left an indelible mark on the next generation of drummers.
In terms of his drumming equipment, Aaron Spears has been associated with various drum and cymbal brands throughout his career. His setups often include top-of-the-line drums, snare drums, and a wide array of cymbals that contribute to his signature sound.
Aaron Spears' impact on the drumming world goes beyond his technical prowess. His ability to infuse emotion and passion into his playing has resonated with audiences globally. Whether he's performing in a stadium with a pop sensation or in a small church setting, Spears brings a level of artistry and musicality that continues to inspire and influence drummers of all levels. As a modern drumming icon, Aaron Spears has not only left an indelible mark on the drumming community but has also played a crucial role in shaping the contemporary sound of popular music.
Aside from Usher and Ariana Grande, Spears also played with various pop stars and entertainers including Britney Spears, Miley Cyrus, Lady Gaga, Justin Bieber, the Backstreet Boys, and Chaka Khan.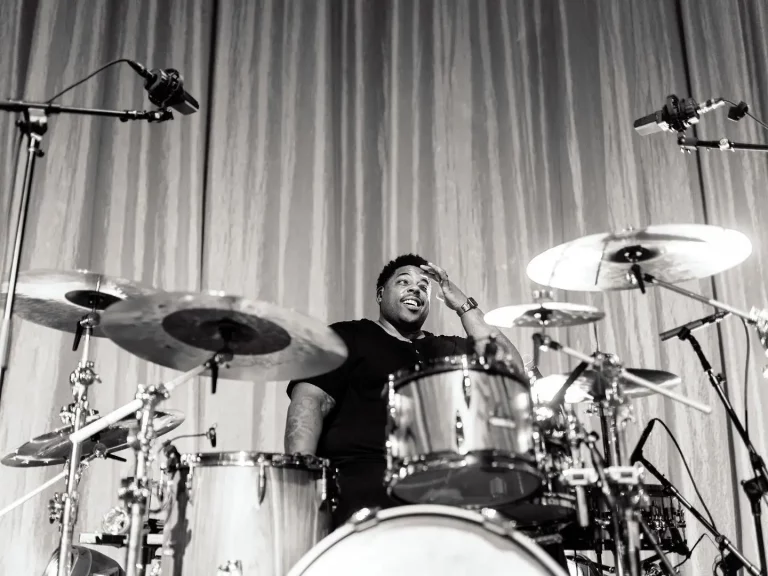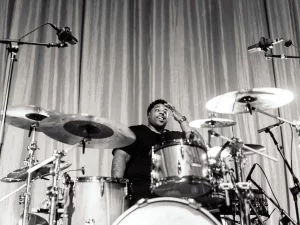 Let's watch and listen to a great drummer, Aaron Spears:
Here's Aaron Spears' Caught Up live in London in 2010 (the song that lit his career on fire)
Bad Idea, Aaron Spears' live drum cam during Ariana Grande's show
and here's a Zildjian live with Aaron Spears (2 November 2019)
Thank you once again for your precious time, until my next article!
Stay healthy, and stay safe!