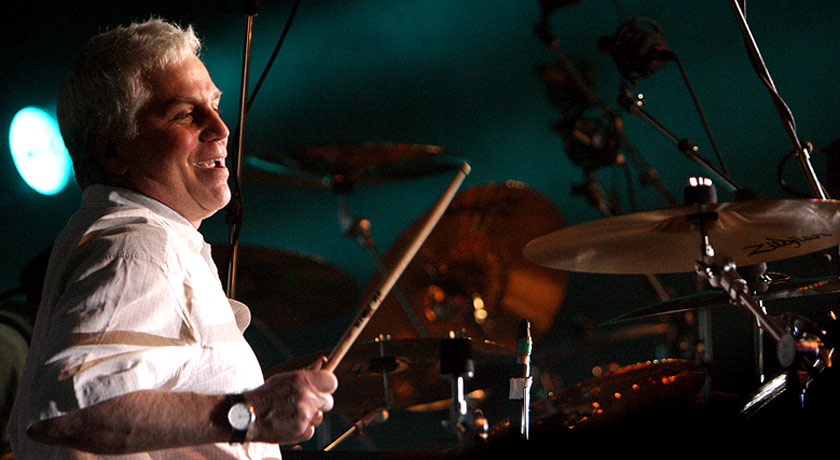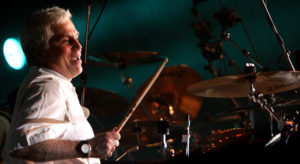 Who is Andy Newmark?
Maybe for some, his name is not as familiar as one of the famous drummers, or probably they have never heard of him before. That's why today, let's tackle and discover how amazing and popular Andy is.
And here's a quick intro, Andy has been one of the finest leading drummers and percussionists since 1967 up to the present!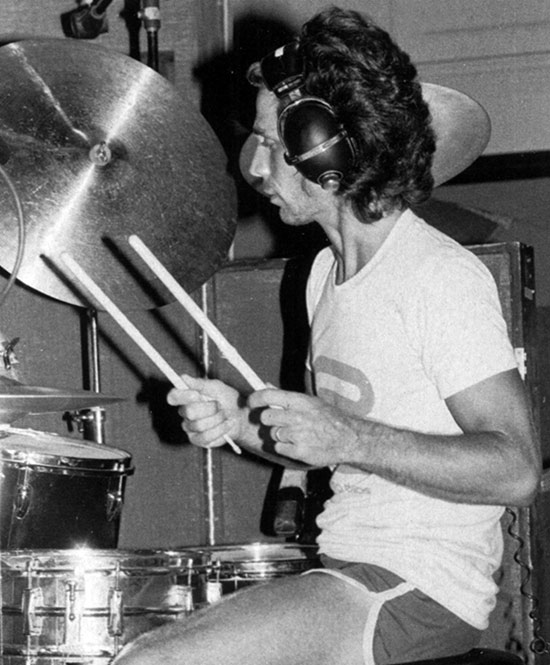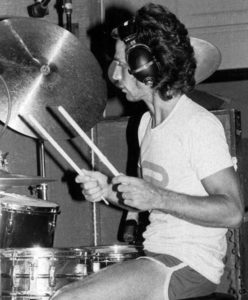 Andrew "Andy" Newmark is an American session drummer who was born on 14 July 1950 in Port Chester, New York. He started to take on drums at the very young age of nine and had his paid gigs at the age of fifteen!
One of his first gigs was with Carly Simon in 1971 for the recording of her album Anticipation (November 1971) which was followed by another album No Secrets (November 1972). And from 1972 to 1973, Andy became the drummer of the funk band Sly and the Family Stone. He recorded one album, Fresh, in 1973, and performed for 2 years in live concerts.
After Andy left Sly and the Family Stone band in 1974, he played drums for George Harrison and Ravi Shankar's 1974 North American tour for its first month. And in 1975, he returned to session work and played drums on Gary Wright's album, Dream Weaver.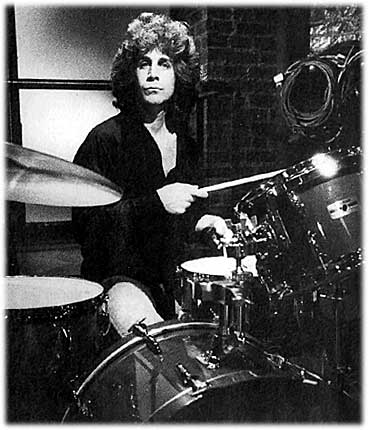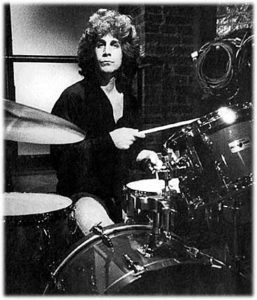 Andy Newmark continues to perform with Carly Simon's solo album throughout the 1970s and again in the 1990s. He also performed and recorded with John Lennon, Joe Walsh, B.B. King, Eric Clapton, David Bowie, George Harrison, Pink Floyd, David Gilmour, Luther Vandross, Sting, and Steve Winwood, just to name a few.
Andy was the drummer on John Lennon's last album Double Fantasy, which was released in November 1980 as well as Lennon's sixth and final album with Yoko Ono, Milk and Honey, which was released in 1984, four years after Lennon's murder. In 1981, he was also featured on Yoko Ono's Season of Glass, her fifth studio album and first solo recording.
And here is Andy Newmark's Discography:
Carly Simon
Anticipation (1971)
No Secrets (1972)
Hotcakes (1974)
Playing Possum (1975)
Another Passenger (1976)
This is My Life (1992)
Letters Never Sent (1994)
Sly and the Family Stone
Badfinger
James Taylor
John Lennon and Yoko Ono
Double Fantasy (1980)
Milk and Honey (1984)
George Harrison
Dark Horse (1974)
Extra Texture (Read All About It) (1975)
George Harrison (1979)
Carole King
Ronnie Wood
I've Got My Own Album to Do (1974)
Now Look (1975)
Not for Beginners (2001)
The First Barbarians: Live from Kilburn (1974 but only issued in 2007/Wooden)
Gary Wright
Rickie Lee Jones
Lalo Schifrin
Gloria Gaynor
Stephen Bishop
Red Cab to Manhattan (1980)
B.B. King
Nothing but the Blues (1995, 2022)
In Concert-Carnegie Hall (1975)
Good King Bad (1975)
Benson & Farrell with Joe Farrell (1976)
Pacific Fire (1983)
Bob James
Neil Larsen
…Nothing Like the Sun (1987)
Patti Austin
Murray Head
Yoko Ono
Patrick Moraz
The Story of I- side 2 (1976)
Hank Crawford
Hank Crawford's Back (1976)
Gene Parsons
Cheryl Lynn
Laura Nyro
Michael Franks
Objects of Desire (1982)
Skin Dive (1985)
Urbie Green
Paul Carrack
Nightbird (1980)
Blue Views (1995)
Satisfy My Soul (2001)
Joe Walsh
You Can't Argue with a Sick Mind (1976)
Elkie Brooks
Stevie Nicks
Ron Davies
John Martyn
Richie Havens
Mark Farner
Dan Fogelberg
Phoenix (1979)
Exiles (1987)
Randy Newman
Good Old Boys (1974)
Little Criminals (1977)
Born Again (1979)
Mary Chapin Carpenter
David "Fathead" Newman
Cat Stevens
Flesh and Blood (1980)
Avalon (1982)
The High Road (1983)
ABC
Rod Stewart
Smiler (1974)
Atlantic Crossing (1975)
A Night on the Town (1976)
Carole Bayer Sager
Carole Bayer Sager (1977)
With Roger Waters
The Pros and Cons of Hitch Hiking (1984)
With Michael Bolton
With Judie Tzuke
The Cat Is Out (1985)
Under the Angels (1996)
Secret Agent (1998)
Bryan Ferry
Boys and Girls (1985)
Bête Noire (1987)
Taxi (1993)
As Time Goes By (1999)
Frantic (2002)
Dylanesque (2007)
Olympia (2010)
Avonmore (2014)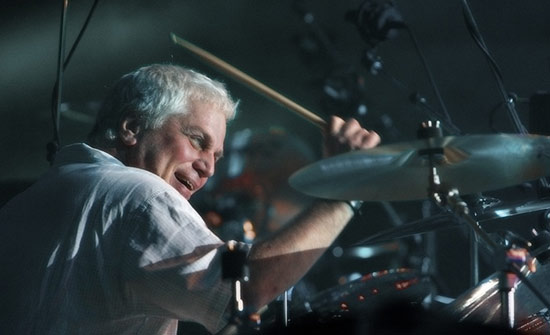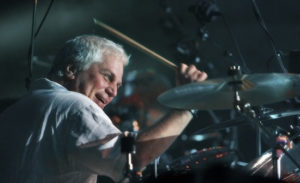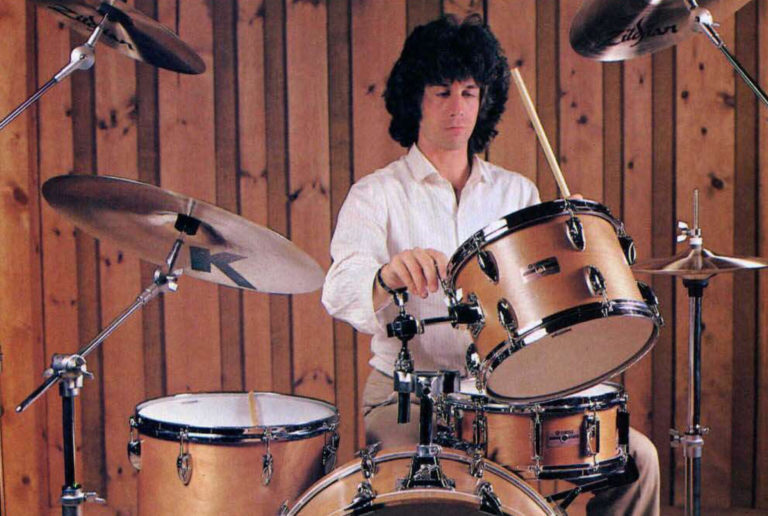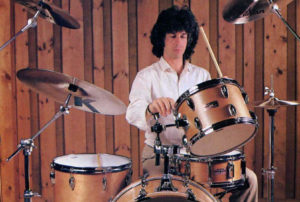 Now let's watch Andy Newmark play!
Dance to the Music with Sly and the Family Stone live (1974)
Here's Andy Newmark in Crotch Music live in Kilburn with Ronnie Wood, Keith Richards, Rod Stewart, Willie Weeks, and Ian McLagen (1974)
Take a Look at the Guy live in Kilburn (1974)
My Only Love live with Roxy Music (1982)
Don't Shed a Tear with Paul Carrack live in NYC (1988)
Andy Newmark
is still an active drummer today. He has been a member of Rocky and the Natives since 2011, a Kent, UK-based band.
Here's something from 2021, Side Trip
With other legends: Mark Mondesir, Andy Newmark, Peter Erskine, Charlie Watts, Steve White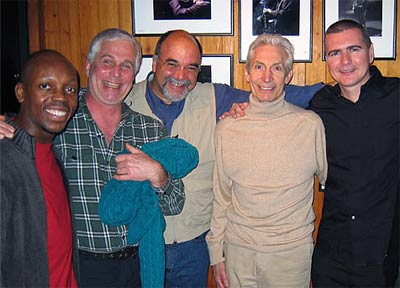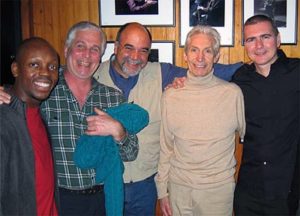 I guess this will be it for now, I hope you enjoy our article today! Thank you and see you on my next blog!