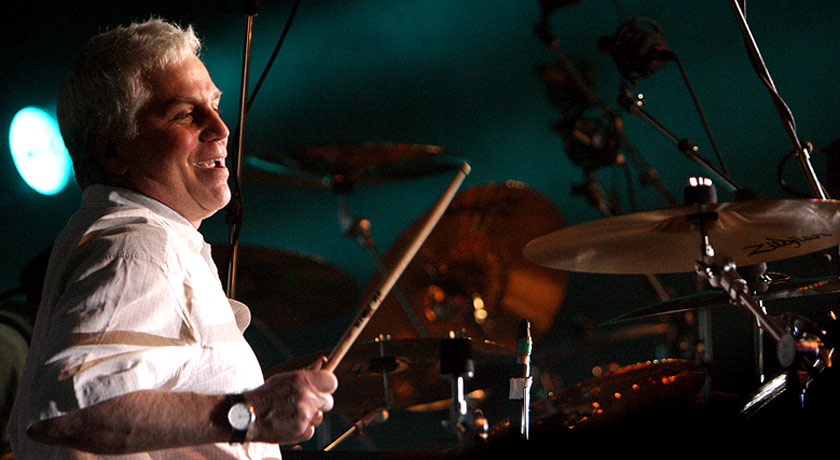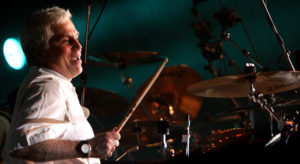 Qui est Andy Newmark ?
Peut-être que pour certains, son nom n'est pas aussi familier que d'autres batteurs célèbres, ou probablement qu'ils n'ont jamais entendu parler de lui auparavant. C'est pourquoi aujourd'hui, abordons et découvrons à quel point Andy est incroyable et populaire.
Et voici une introduction rapide, Andy a été l'un des batteurs et percussionnistes de premier plan depuis 1967 jusqu'à aujourd'hui !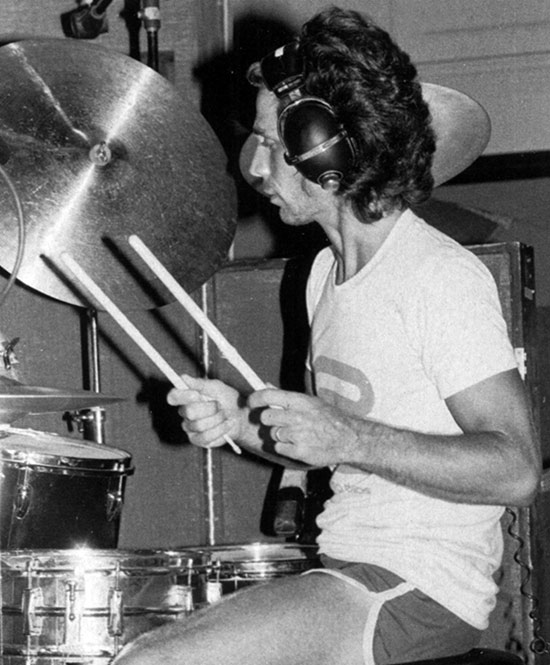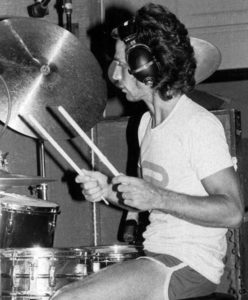 Andrew "Andy" Newmark est un batteur américain né le 14 juillet 1950 à Port Chester, New York. Il a commencé à jouer de la batterie dès l'âge de neuf ans et a eu ses concerts rémunérés à l'âge de quinze ans !
L'un de ses premiers concerts fut avec Carly Simon en 1971 pour l'enregistrement de son album Anticipation (novembre 1971) qui fut suivi d'un autre album No Secrets (novembre 1972). Et de 1972 à 1973, Andy devient le batteur du groupe de funk Sly and the Family Stone. Il enregistre un album, Fresh, en 1973, et se produit pendant 2 ans dans des concerts live.
Après qu'Andy ait quitté Sly et le groupe Family Stone en 1974, il a joué de la batterie pour la tournée nord-américaine de George Harrison et Ravi Shankar en 1974 pour son premier mois. Et en 1975, il est retourné au travail de session et a joué de la batterie sur l'album de Gary Wright, Dream Weaver.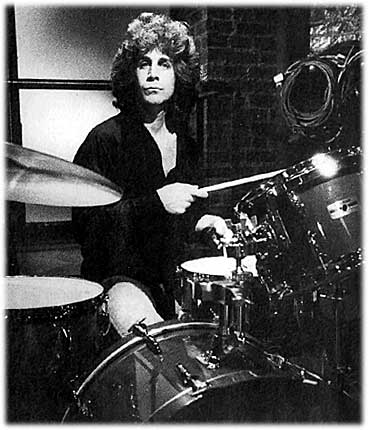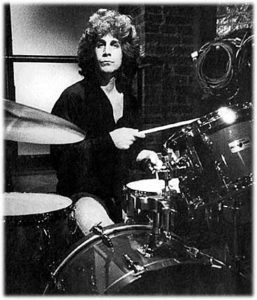 Andy Newmark a continuer de jouer avec Carly Simon sur son album solo tout au long des années 1970s et aussi pendant les années 1990s. Il a aussi joué et enregistré avec John Lennon, Joe Walsh, B.B. King, Eric Clapton, David Bowie, George Harrison, Pink Floyd, David Gilmour, Luther Vandross, Sting, and Steve Winwood, pour n'en nommer que certains.
Andy était le batteur de John Lennon sur son dernier album Double Fantasy, qui est sorti en novembre 1980 ainsi que le sixième et dernier album de Lennon avec Yoko Ono, Milk and Honey, qui est sorti en 1984, quatre ans après le meurtre de Lennon. En 1981, il figurait également sur Season of Glass de Yoko Ono, son cinquième album studio et son premier enregistrement solo.
L'impressionnante discographie d'Andy Newmark :
Carly Simon
Anticipation (1971)
No Secrets (1972)
Hotcakes (1974)
Playing Possum (1975)
Another Passenger (1976)
This is My Life (1992)
Letters Never Sent (1994)
Sly and the Family Stone
Badfinger
James Taylor
John Lennon and Yoko Ono
Double Fantasy (1980)
Milk and Honey (1984)
George Harrison
Dark Horse (1974)
Extra Texture (Read All About It) (1975)
George Harrison (1979)
Carole King
Ronnie Wood
I've Got My Own Album to Do (1974)
Now Look (1975)
Not for Beginners (2001)
The First Barbarians: Live from Kilburn (1974 but only issued in 2007/Wooden)
Gary Wright
Rickie Lee Jones
Lalo Schifrin
Gloria Gaynor
Stephen Bishop
Red Cab to Manhattan (1980)
B.B. King
Nothing but the Blues (1995, 2022)
In Concert-Carnegie Hall (1975)
Good King Bad (1975)
Benson & Farrell with Joe Farrell (1976)
Pacific Fire (1983)
Bob James
Neil Larsen
…Nothing Like the Sun (1987)
Patti Austin
Murray Head
Yoko Ono
Patrick Moraz
The Story of I- side 2 (1976)
Hank Crawford
Hank Crawford's Back (1976)
Gene Parsons
Cheryl Lynn
Laura Nyro
Michael Franks
Objects of Desire (1982)
Skin Dive (1985)
Urbie Green
Paul Carrack
Nightbird (1980)
Blue Views (1995)
Satisfy My Soul (2001)
Joe Walsh
You Can't Argue with a Sick Mind (1976)
Elkie Brooks
Stevie Nicks
Ron Davies
John Martyn
Richie Havens
Mark Farner
Dan Fogelberg
Phoenix (1979)
Exiles (1987)
Randy Newman
Good Old Boys (1974)
Little Criminals (1977)
Born Again (1979)
Mary Chapin Carpenter
David "Fathead" Newman
Cat Stevens
Flesh and Blood (1980)
Avalon (1982)
The High Road (1983)
ABC
Rod Stewart
Smiler (1974)
Atlantic Crossing (1975)
A Night on the Town (1976)
Carole Bayer Sager
Carole Bayer Sager (1977)
With Roger Waters
The Pros and Cons of Hitch Hiking (1984)
With Michael Bolton
With Judie Tzuke
The Cat Is Out (1985)
Under the Angels (1996)
Secret Agent (1998)
Bryan Ferry
Boys and Girls (1985)
Bête Noire (1987)
Taxi (1993)
As Time Goes By (1999)
Frantic (2002)
Dylanesque (2007)
Olympia (2010)
Avonmore (2014)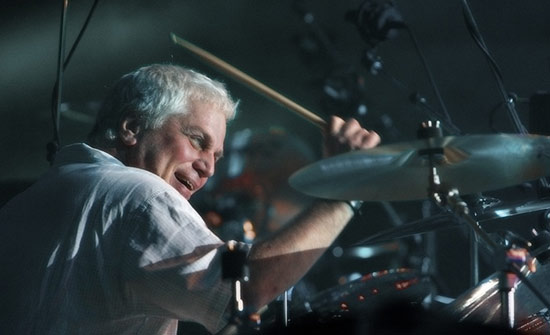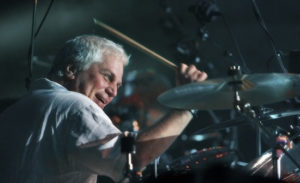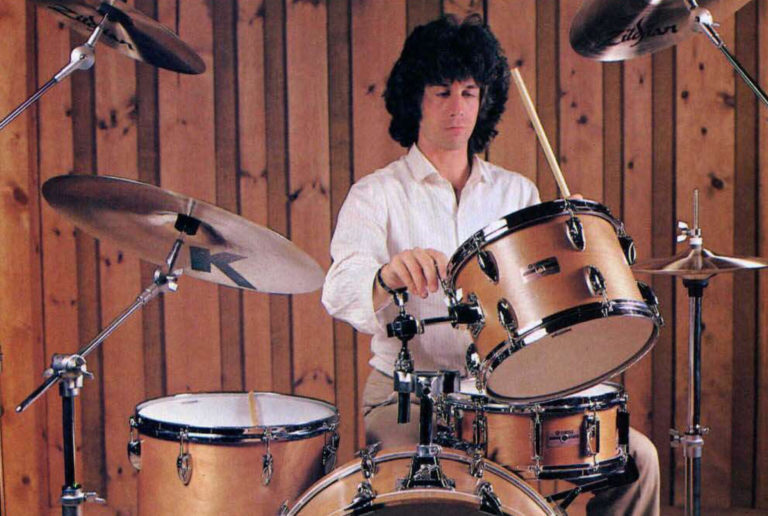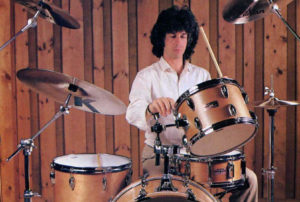 Maintenant regardons Andy Newmark jouer la batterie !
Dance to the Music avec Sly and the Family Stone en live (1974)
Andy Newmark au Crotch Music live à Kilburn avec Ronnie Wood, Keith Richards, Rod Stewart, Willie Weeks, et Ian McLagen (1974)
Regardez Andy en live à Kilburn (1974)
My Only Love live avec Roxy Music (1982)
Don't Shed a Tear avec Paul Carrack en live à NYC (1988)
Andy Newmark
est toujours un batteur actif aujourd'hui. Il est membre de Rocky and the Natives depuis 2011, a Kent, un groupe basé en Angleterre.
Une vidéo de 2021, Side Trip
Avec d'autres batteurs de légende : Mark Mondesir, Andy Newmark, Peter Erskine, Charlie Watts, Steve White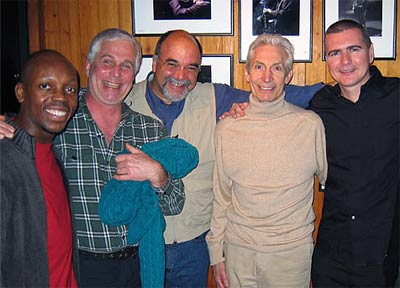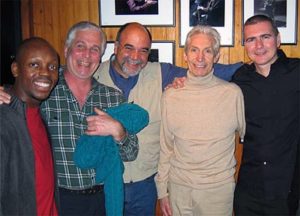 J'espère que vous apprécierez notre article d'aujourd'hui ! Merci et à bientôt sur mon prochain blog !