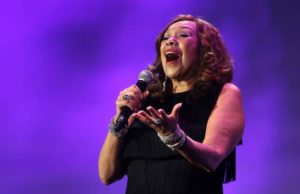 Before the year 2022 ended, we lost another great singer-songwriter and one of the Grammy award-winning Pointer Sisters. Anita Pointer, best known for founding the famous female vocal group The Pointer Sisters, passed away at the age of 74 at her home in Beverly Hills, California, while she was with her family on New Year's Eve. Anita Pointer lost her heroic battle with cancer.
Here is a statement made by her sister Ruth, brothers Aaron and Fritz, and granddaughter Roxie:
"While we are deeply saddened by the loss of Anita, we are comforted in knowing she is now with her daughter Jada and her sisters June & Bonnie and at peace. She was the one that kept all of us close and together for so long".
Let's take a quick look back at Anita's colorful life.
Anita was born on 23 January 1948 in Oakland, California. She was the fourth among the six children of Sarah Elizabeth and Reverend Elton Pointer, both originally from Arkansas. Anita was such a musically inclined lady. While in high school, she became a member of the McRae High School band where she played alto sax.
Anita started her singing career in 1969 after quitting her job as a legal office secretary. She joined her sisters Bonnie and June who were then called Pointers-A-Pair. Since they were already a trio, they changed the name of their group to The Pointer Sisters.  And in 1972, their sister Ruth joined.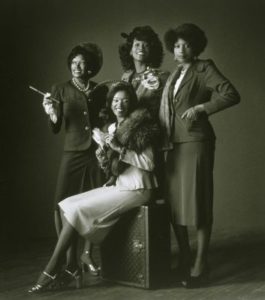 The quartet rose to fame in 1973 when Anita sang lead on their song "Yes We Can Can". The song reached number 11 on the Billboard Hot 100. Aside from being a great singer, she was also a prolific writer, even the King, Elvis Presley noticed her. Elvis Presley recorded Fairytale that was written by Anita and Bonnie in 1975. This is also the same song that gave them their first Grammy award for Best Country Performance by a Duo or Group, and a nomination for the Best Country Song of the year in 1975. During the late 1970s and 1980s, The Pointer Sisters gained more success. Their songs Fire (1978) and Slow Hand (1981) reached number 2 on the Billboard pop chart. And another hit song I'm So Excited (1982) spent 40 weeks on the chart.
Despite having huge success with The Pointer Sisters, Anita also worked on various solo projects. In 1986, she did a duet with Earl Thomas Conley, a country superstar, on the song Too Many Times and it reached number 2 on the country chart. In 1987, Anita released her first solo album, Love for What it is. Its first single, Overnight Success, reached number 41 on the R&B chart. Also from the same album, she had a duet with Philip Bailey on the song The Pledge.
In 1994, Anita, together with her sisters, received a star on the Hollywood Walk of Fame. In 1998, she was inducted into the Arkansas Black Hall of Fame. In 2005, Anita recorded Take Me Home for an all-star tribute to Cher. In 2006, she became part of
the Celebrity Duets on FOX and was partnered with the Olympic champion, Carly Patterson. And by the end of 2015, she retired from touring and from The Pointer Sisters after some medical issues. In 2020, Anita released a new single Feels Like June, she also released her book, Fairytale: The Pointer Sisters' Family Story. And in 2021, she was supposed to be a contestant in The Masked Singer season 6 together with her sister Ruth, but due to an illness, she was not able to perform.
A Bit of Anita's Personal Life
Anita tied the knot when she was only 17 years old with David Harper in December 1965. They had a daughter, Jada, who was immortalized in a song of the same name by The Pointer Sisters.
Here's Jada live at the Opera House:
Jada passed away due to cancer in 2003 at the age of 37.
Anita and David later divorced in 1966. And as years went by, she moved on with Richard Gonzalez and soon got married in October 1981, but just like the first one, they divorced.
Anita Pointer will surely be missed by all the people who loved her around the globe!
In honor of Anita Pointer, here's Yes We Can Can live!
Now that Anita is already with her daughter Jada, and sisters June and Bonnie, here's something that she wants us to do: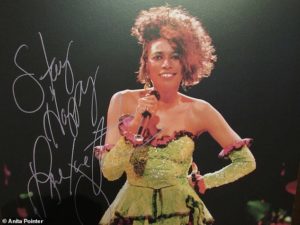 Thank you for your precious time, I really appreciate it a lot. Hope to see you on my next blog!