Watts up?!
What's up 2022?! Hope you'll be a good one! The previous year was really tough, aside from the continuously evolving of the virus, many greats and legends of the music industry had been called back to Heaven, aww… sad news. To name a few, were the singer and guitarist Gerry Marsden of Gerry and the Pacemakers, guitarist Hilton Valentine of The Animals, the jazz fusion keyboard player Chick Corea, the influential jazz saxophone player Pee Wee Ellis, the singer and percussionist Bunny Wailer of The Wailers, the bassist Dusty Hill of ZZ Top, Don Everly of the Everly Brothers, the drummer John Hinch of Judas Priest, the singer and songwriter Michael Nesmith of The Monkees, DMX, the vocalist John Miles for Jimmy Page and Alan Parsons Project, and the drummer Charlie Watts of The Rolling Stones.
As a music enthusiast who love drums, there is this one news that struck me most, I am one of the million fans who was saddened on 24 August 2021, the day we heard about the passing of one of the prolific figures in popular music, especially in drumming, Charlie Watts. But wait, just making myself clear, I was not born sometime in the 50s or 60s or even 70s! On the other hand, I guess it is really "Heaven" up there, can you imagine, rockin' and rollin' with Elvis, Buddy Holly, John Lennon, George Harrison, Janis Joplin, Prince, Jimi Hendrix, Bob Marley, Freddie Mercury of Queen, Kurt Cobain of Nirvana, Amy Winehouse, Whitney Houston, and Michael Jackson!
The young Charlie
The English musician who became the well-known drummer of The Rolling Stones, and was also known as The Wembley Whammer, Charlie Watts, was born on 2 June 1941 at the University College Hospital in Bloomsbury, London. They lived in Wembley, at 23 Pilgrims Way when he was a child, but during the World War II, their house and many others had been destroyed. They have to live in a prefab or prefabricated homes, these are the major part of the delivery plan to address the United Kingdom's post-Second World War housing shortage.
As a young Charlie, he showed his talent for art, music, cricket, and football. He became interested in drumming when he was thirteen and got his first drum kit in 1955. He practiced by playing along with his collection of jazz records. He went to Harrow Art School, presently known as Harrow campus of the University of Westminster, after completing his secondary school.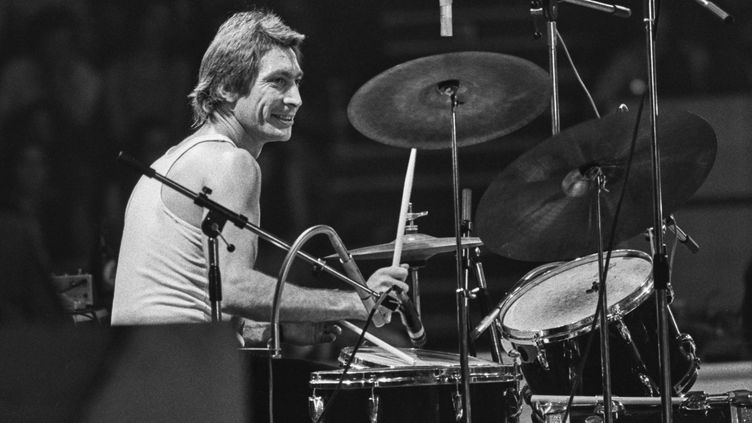 A bit of his early career…
He started to work at Charlie Daniels Studios, an advertising company, as a graphic designer after he left the art school. At the same time, he occasionally played drums with local bands in coffee shops and clubs. And together with his childhood friend, Dave Green, they started their music careers from 1958 – 1959 playing in a jazz band called the Jo Jones All Stars in Middlesex. In 1961, Charlie was invited by Alexis Korner to join his band Blues Incorporated but he accepted the invitation in 1962. Charlie played regularly with the band while he maintains his job with the advertising firm.
And the Stones starts to Roll with The Wembley Whammer…
According to Keith Richards, he defines The Rolling Stones "as not having been in existence until the day that Watts played his first gig with the band in January of 1963". Brian Jones, Ian Stewart, Keith Richards, and Mick Jagger first met Charlie Watts in mid-1962, but it was in January 1963 when he finally agreed to join the Rolling Stones. 2 February 1963 at the Ealing Jazz Club, is the day that Watts made his first appearance as a member of the band. "The Wembley Whammer", the nickname given to him by Jagger, was often the introduction for him during live concerts.
In 1964, The Rolling Stones started to play covers. And with their own music, they got their huge success, and their first international number 1 hits were (I Can't Get No) Satisfaction (1965), Get Off Of My Cloud (1965), and Paint It Black (1966). In 1966, they released their first all original album, Aftermath. In 1967, Ruby Tuesday / Let's Spend the Night Together made a double sided hit. And their success continues with Jumpin' Jack Flash (1968), Honky Tonk Women (1969). Also in 1969, it is the year when they were first introduced on stage as "The Greatest Rock and Roll Band In the World". And the history goes on…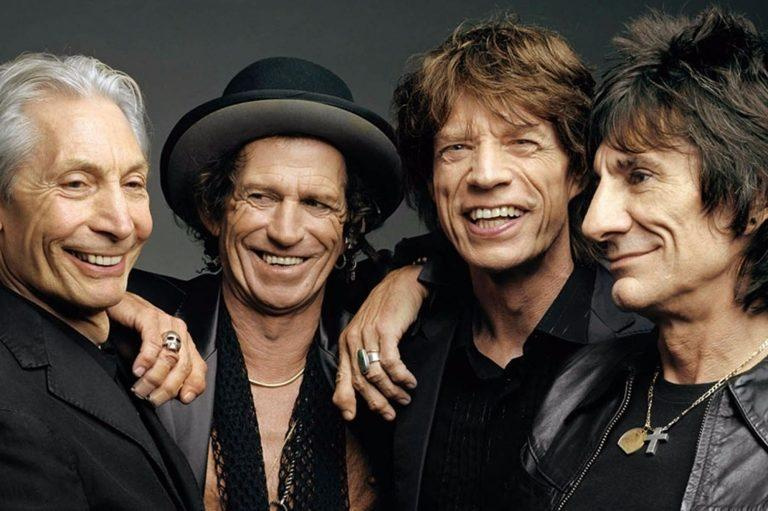 Watts more!?
Ever since he was a young boy, Charlie and his friend Dave Green, who became a jazz bass player and remained as his friend until his end, loves to listen to their collection of 75 RPM (revolutions per minute, an indication of the speed of the record that is meant to spin on the turntable) records. Guess who has more collection of records??? Yes! It was Charlie! Just hoping you got it right 😉 And his earliest records were jazz. When they were about of 13 years of age, Charlie became interested in drumming.
Though we know him well as The Rolling Stones' drummer, his personal taste initially is in jazz. So when the Stones are not Rolling, he is busy on his jazz side. He was a member of Rocket 88, a UK based "boogie-woogie" band. In 1980, the big band Charlie Watts Orchestra toured worldwide. He organized a jazz quintet in 1991 as a tribute to Charlie Parker.
To see Watts even more, here are the albums he released aside from with The Rolling Stones:
• The Charlie Watts Orchestra – Live at Fulham Town Hall (1986)
• The Charlie Watts Quintet – From One Charlie (1991)
• The Charlie Watts Quintet – A Tribute to Charlie Parker with Strings (1992)
• The Charlie Watts Quintet – Warm and Tender (1993)
• The Charlie Watts Quintet – Long Ago and Far Away (1996)
• The Charlie Watts-Jim Keltner Project (2000)
• The Charlie Watts Tentet – Watts at Scott's (2004)
• The ABC&D of Boogie Woogie – The Magic of Boogie Woogie (2010)
• The ABC&D of Boogie Woogie – Live in Paris (2012)
• Charlie Watts meets the Danish Radio Big Band (Live with DR Big Band at Copenhagen 2010) (2017, Impulse! Records)
Watts' health…
Charlie's use of alcohol and drugs became excessive in mid-1980s. Good thing that he went through it about 1986 where he, according to him, nearly lost his wife and everything because of his behavior. In June 2004, he was diagnosed with throat cancer despite quitting smoking in the late 1980s. The cancer went into remission after he went a series of radiotherapy.
No Filter Tour
Started on 9 September 2017, the No Filter Tour is a European and North American concert tour by The Rolling Stones that was set to conclude in 2020. But because of the Covid-19 pandemic, it was postponed and should resume in September 2021. And here's another but… But few weeks after the announcement, the band announced that Charlie Watts will be unable to join the tour, and will be temporarily replaced by Steve Jordan. It was 5 August 2021, when Watts underwent an emergency heart operation. It was a success and need weeks of rest to recover.
Paint It Black…
Watts have plans to rejoin the band, but on 24 August 2021, at the age of 80 and with family surrounded him, he was peacefully passed away in a London hospital. Tributes poured out, from his bandmates Jagger, Richards, and Wood, to many other celebrities and musicians that includes, Ringo Starr, Paul McCartney, Nick Mason of Pink Floyd, The Who, U2, Elton John, Bryan Adams, Liam Gallagher of the band Oasis, Brian May and Roger Taylor of the band Queen, Chad Smith of Red Hot Chili Peppers, Brian Wilson of the Beach Boys, and Max Weinberg, the drummer for Bruce Springsteen.
Thank you!
Thank you Charlie Watts for sharing your talents with the world, from being a graphic artist to a world renowned drummer/musician! For almost 60 years of great music, the world is lucky to have you!
I am just living to be lying by your side,
But I'm just about a moonlight mile on down the road
(Moonlight Mile, The Rolling Stones, 1971)